2022-04-24
162063
46
5920
3 minutes.
How to create a profitable online store

Risks and nuances when creating an online store
The main types of risks when creating an online store:
The online store is not developed at the proper professional level.
A small number of visitors to the online store.
The online store is not visited by the target audience for which it was originally designed.
Goods or services presented in the online store are not of interest to visitors.
Failures in the supply of products from suppliers.
The emergence of new competitors in this market segment.
Increasing the activity of competitors in this market segment.
Inconsistency of the expected performance of the online store with the real ones.
Failures with the delivery of products or services to customers who contacted the company through the online store.
Forced deviations from the planned system for accepting payments from visitors to the online store.
An online store is a modern, effective platform for online sales. It can be tailored to a specific group of products, which will make it easier and easier to move up in search engines, or make it universal and sell various products. Full automation of an online store using modern software allows you to add new products change prices, mark the relevance of availability, promote the store page online and increase its conversion in just a couple of clicks, which will greatly facilitate the work of the owner.
Nuance 1: profit calculation
To understand how profitable your business can be, use this formula:
Profit = Demand * (Revenue - Expenses)
Nuance 2: expanding the range
Brand building and positioning is important to consider from the very beginning. If in the future you plan to expand the range, then do not use any specific product in the name and positioning.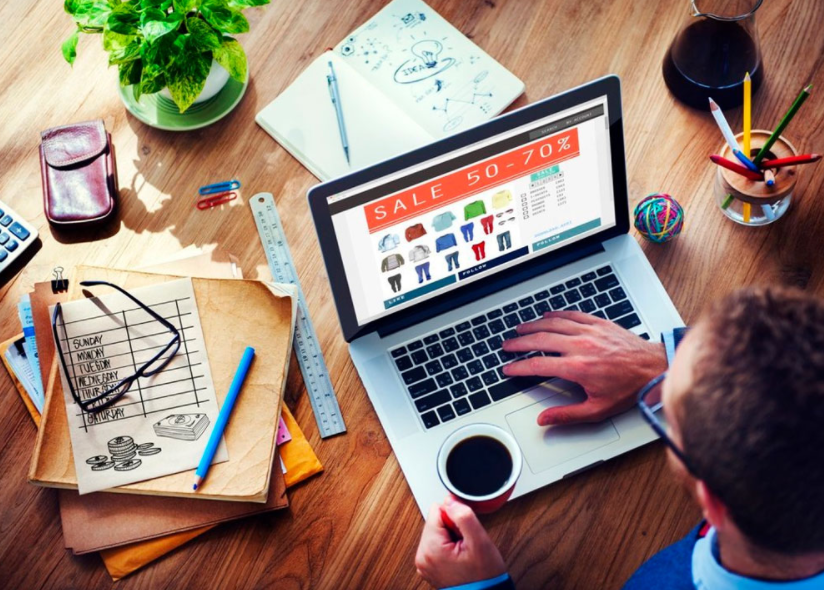 Errors when creating an online store
Mistake 1: Doing everything yourself
In economics, there is the concept of "opportunity costs" (or opportunity costs). Your time is not free. For example, if you are copywriting for an online store, then you lose the opportunity to do another, more effective business. For example, find new suppliers or organize new ways to deliver orders.
Mistake 2: Proper work in your niche
The work consists of two points: find a product and find the target audience. It's easy to find a product when you have customers, but when you have a product but no customers, that's when the trouble starts.
The main reasons for the emergence of risk situations associated with the creation of an online store:
The creation of an online store is entrusted to a web designer who does not have the proper professional level.
The lack of a well-founded business plan for creating an online store.
Lack of tasks that the online store should solve.
Deviation from the optimal amount of investment in the development of an online store.
The absence of qualified personnel in the company capable of maintaining the smooth operation of the online store (website) at the proper level.
The absence of qualified personnel in the company, capable of working properly with visitors to the online store who are interested in the products or services offered.
The lack of developed rules for accepting payments from visitors to the online store in various situations.
Lack of understanding of the real "service area" of the online store, etc.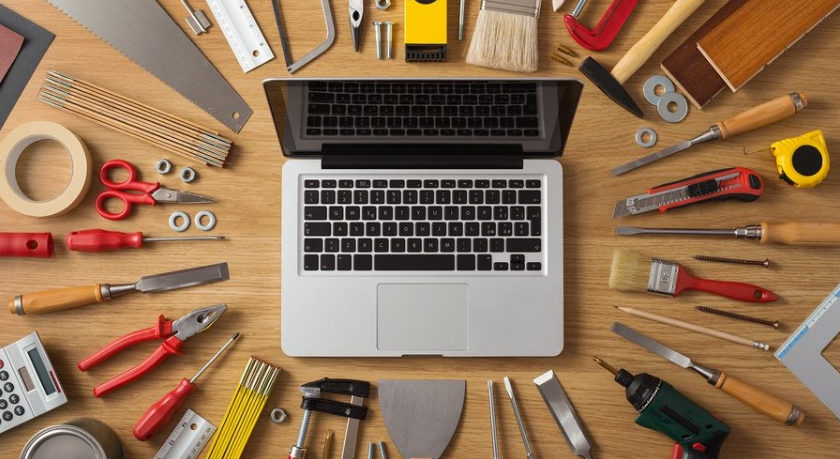 Stages of preparation for creating your own online store
Before opening an online store from scratch, you should carefully prepare and perform a number of actions that directly determine whether the project will become popular and profitable.
Choice of niche and product range.
When choosing popular product categories (clothes, computers and household appliances, cosmetics), you should be prepared for high competition. The problem can be solved by creating a unique selling proposition, for example, narrowing down a niche or choosing a little-known product. Once a suitable product and market segment has been identified, the search for wholesalers can begin.
The study of CA.
Knowing who your customer is is important in any business and that is why you need to analyze the target audience. The portrait of the target audience should include gender, age, social status, interests and hobbies of the potential consumer of the product. This information will help you decide which products to choose and how to offer them in order to interest the buyer.
Choosing a domain name.
Instead of a sign, like a stationary outlet, the online store has a name by which it will be found and remembered by potential buyers. The domain should be unique, as short as possible, easy to read and understand by ear, reflect the essence of the field of activity for which it is intended.
Website development and platform implementation.
Creating a turnkey online store is a long and rather expensive process. It is necessary not only to choose a design and fill the resource with goods, but also to make it interesting and easy to understand for users. In addition, you will have to choose the most convenient CMS with extensive functionality.
Creation of a plan and promotion strategy.
The promotion plan may include one or several advertising methods at once, for example, top search engine results, contextual advertising and SMM marketing (advertising in social networks). Additionally, you can attract customers to the store through recommendations and reviews, email newsletters, popular trading platforms.
Difficulties in creating an online store on your own
At the stage of opening an online store, a business owner, especially if he is a beginner, can expect a number of difficulties:
Bad choice of CMS.
The program for creating an online store must meet a number of requirements: to be stable in operation, fast, efficient and as comfortable as possible to use. Many developers and studios sin by using low-quality management systems, or even creating self-written resources, which are simply impossible to work with normally.
Lack of technical service.
To work with an online store, you do not need technical skills, however, in case of any problems or errors, you will need a person who can solve them, however, not all agencies provide technical support services, or their quality leaves much to be desired.
Inability to add products in large quantities.
To increase turnover, it is necessary to constantly expand the assortment however, many CMS have strict limits on its quantity, and adding new positions takes too much time and is carried out manually.
Lack of knowledge about promotion and not configured e-commerce.
To attract visitors, it is necessary to optimize the resource for search engines for key queries relevant to the target audience.
Platform for creating a fully automated online store
CMS for creating an online store from ELBUZ has extensive functionality that allows you to solve online business problems quickly, simply, efficiently, and most importantly inexpensively:
Develop resource design directly on the platform using a rational, intuitive designer.
Compile and maintain the relevance of the catalog automatically, without any restrictions on the number, focusing on the needs of the target audience.
Monitor competitor sites and supplier prices to find the most profitable offers and increase profits.
Design effective descriptions with enlarged photos and video reviews in order to attract more buyers and capture their attention.
Combine products into sets to increase the average check.
Increase the conversion of the resource many times due to simple and understandable filters and a lively interactive interface.
Send news to customers automatically, accept payments, notify the owner or manager of new orders via SMS.
Solve and resolve technical issues through the helpdesk.
Thus, only one program allows not only to make a functional and convenient site, but also to fully manage it, carry out promotion and analytics. With all the obvious advantages, the cost of such software is only €87 per month, which is much less than developing a resource from scratch (from €2000).
Create a profitable online store
Read also: How to sell on Prom
Article source text by Anne Handley
Ann Handley, Content Manager at MarketingProfs blogger, writer, content marketing veteran and digital marketing pioneer. Everyone Writes is a Wall Street Journal bestseller.