2022-04-24
46301
40
1724
1 minutes.
Faceted method for classifying goods in an online store
Facet classification is a set of descriptions of the same object according to its parameters and technical equipment. This method is especially relevant when creating a web resource: when filling an online store, reliable and accurate information, specific characteristics of products should be collected.
Both classification and data collection are easy to implement with the help of E-Trade Jumper, an efficient tool that was created specifically to make managing your online store as simple and convenient as possible.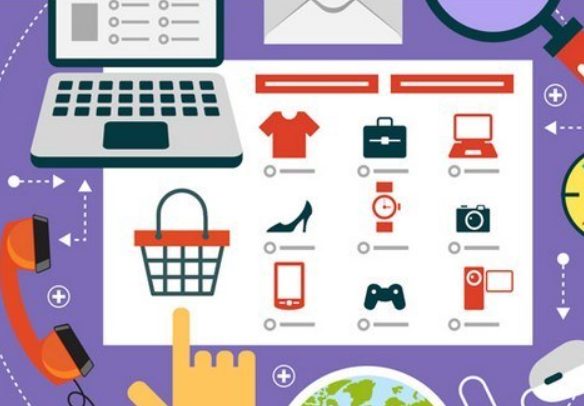 The filling of the site through the parser is carried out based on what characteristics the product from this product group has, and how important these characteristics are for the visitor of the online store.
No online store can be successful if it does not implement the faceted method of product classification. Intuitive navigation allows the buyer to quickly sort the catalog items and find the right product.
Benefits of the faceted classification system
The faceted classification system compares favorably with the hierarchical one in that faceted navigation is most relevant for visual presentation of data about a particular product. The catalog is arranged in such a way that the division does not take place by brands, and then by lines, but by important data about the appearance, equipment parameters, and additional functions.
The faceted classification method is an example: laptops can be divided depending on the screen diagonal, processor type, amount of RAM, hard drive capacity - i. e. First of all, those characteristics that are important for choosing a product are taken into account.
The filters installed on your website allow you to pass all products through sorting (including by brands), so that the buyer can quickly select the product of interest in terms of technical characteristics without manually searching the entire catalog. Filtering products in a few clicks, and, accordingly, convenient site navigation is a step towards your buyer.
E-Trade Jumper is a powerful tool for correct facet classification
How to implement the facet classification feature in your online store? In automatic mode, this can be solved using the E-Trade Content Creator software - a content grabber that, in addition to pictures of descriptions, finds important technical characteristics of the product, which are the basis of faceting.
The automated system effortlessly allows you to create a catalog, which is then automatically uploaded to the online store engine. It is impossible to purchase the faceted classification function separately from the content grabber, since it is this software that performs a number of complex technical operations for searching and organizing information.
So, the attributes found using the E-Trade Content Creator are integrated into a clear structure of product descriptions - while the process is automated, you only need to control it. The user can easily set the parameters for faceted navigation in the program - these are the parameters that will be ultimately displayed on the website of your online store.

In addition to the function of creating faceted product properties, the program has many more useful functions: