2022-07-06
6052
6 minutes.
Dropshipping Suppliers for Online Store 2020
The dropshipping system provides an opportunity to open your own business without large investments and risks. To do this, there is no need to produce your own products or have them in stock. This will be done for you by the dropship supplier, with whom you enter into a partnership for the supply of products and their further sale. The intermediary does not need to have a warehouse for storing products. A dropshipper purchases a product as soon as it receives an order for it. Another way is to transfer the transaction to a wholesaler, who will take care of the shipment and calculate the payment with an agreed commission percentage. This scheme of work is popular among online stores in Western countries, in Ukraine and Russia.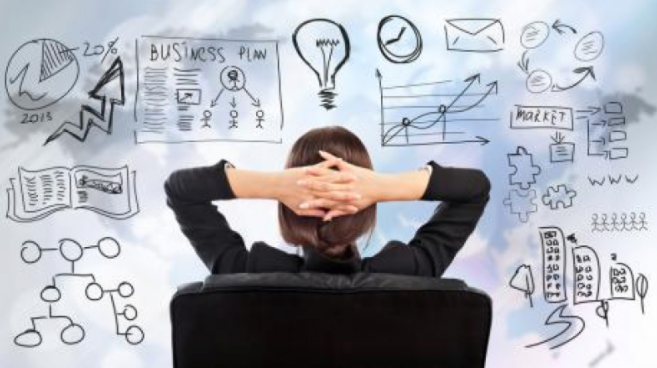 The system eliminates such tasks as logistics, inventory, in order to concentrate more on marketing and promotion of your brand. By becoming an intermediary, you get a stable income without the cost of renting a trading room, a warehouse and a logistics database. The undoubted advantage provided by cooperation with dropshipping partners is the absence of worries about financial fluctuations that often occur in the sales market.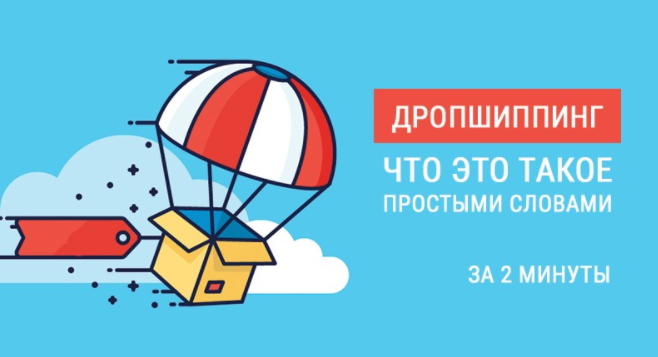 What is dropshipping, its advantages and nuances
Dropshipping is one of the variations of entrepreneurial activity on the Internet. The main task is the implementation of a certain niche with the help of an intermediary. This is a great way to try yourself as an entrepreneur. Dropshipping suppliers appear in the CIS countries and not only, who will deliver the products ordered by consumers.
Dropshippers don't need:
spend money on renting premises for an online shop;
have stock in stock;
engage in the compilation of a database;
pay taxes.
All these processes are supervised by dropshipping companies. Such a business scheme is not very difficult, since it is important for it to have a fast Internet connection and a desire to develop in the field of sales. With a dropshipping site, you gain experience and a sales market without limits.
The paramount factor in dropshipping is its model. It is tied to the assistance of an intermediary (dropshipper) and a supplier. The task of a dropshipper is to advertise certain products, communicate with customers, process the purchase and transfer it to the manufacturer. Profit depends on the difference in the cost of wholesale and retail. The scheme of work of the implementer is rather simple. First you need to find a partner. For this, there is a database of suppliers for dropshipping. After agreeing on the terms of cooperation and concluding an agreement, a platform is created in the form of a website on which an assortment with prices will be placed (it can also be sold through social networks). Next comes the search for a potential client. After receiving the order, the data is processed and sent to the supplier, who forms and delivers the products to the buyer.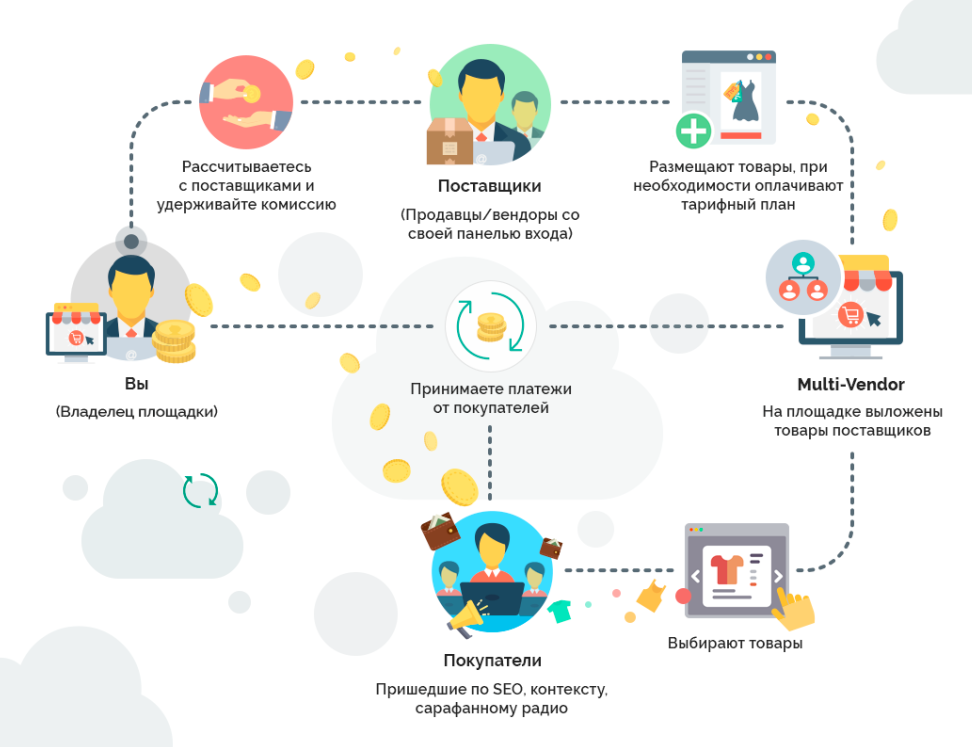 Despite the simplicity, such a business idea involves a considerable waste of time and effort. Of course, the dropship system has a lot of advantages, thanks to which many entrepreneurs started their business.
minimum capital;
lack of responsibility for preparation for shipment;
joint partnership with several firms;
flexible schedule;
remote work type.
However, do not forget about the existing pitfalls and nuances that may arise during trading. There are many distributors on the market, so the level of competition will be very high. The catalog of dropshipping companies is always updated, they have always offered and will continue to offer products to completely different intermediaries. For this reason, you need to make sure that the conditions you offer are the most profitable in your niche among thousands of others. The work of the seller is paid on a commission basis, because of this, earnings will not initially be large. Reputation depends on the responsibility of the company or lack of it. This is shown in the availability of the product. If it is over, it is fraught with a breakdown in the transaction, delayed transportation, refunds and even loss of consumers. Delivery problems may occur due to logistics services or customs.
As the owner of an online store, you will need to write texts, change photos for product cards. A particular style of web service is desirable in order to attract more users, so designers and other specialists will have to be hired. If you start a partnership with a not very conscientious firm, you can risk your reputation. To minimize this, it is best to work with several contractors and choose companies with considerable experience in dropshipping.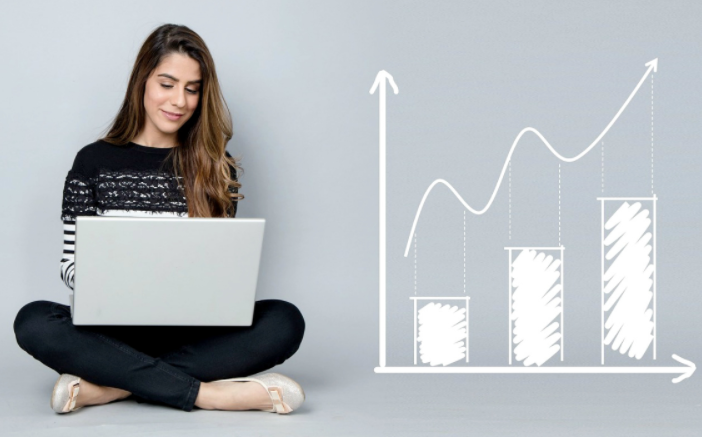 When creating an online shop and compiling an assortment, it is important to create a unique selling proposition. USP answers the user's question: why you? Therefore, it is necessary that among thousands of competitors, a potential buyer singles out you.
Read more: An effective business plan for an online store
As soon as things go up, the audience and the number of visited users begin to grow, there will be a problem in scaling. It consists in the willingness of the contractor to receive more than 50 purchases per day. To avoid difficulties, you need to worry about this at the very beginning.
High-quality work in the field will be provided by the program for automating an online store from Elbuz. It will allow you to monitor the prices of competitors in order to always be one step ahead and provide the buyer with a USP. The program automatically uploads products with ready-made pictures, descriptions and prices. It is also possible to configure parsing to extract data from any sources and process partner prices.
Get demo access for 14 days for free
The platform balance will be 50EUR. Unloading of 100 products + full functionality is available.
TOP dropshipping suppliers in Russia
New dropshipping offers appear almost every day. But it is worth making a choice carefully, since not all of them are beneficial for the implementer. To avoid problems, it is recommended to consider:
terms of payment;
terms of transportation;
bonuses and discounts;
service quality.
Read on the topic: How to find suppliers for an online store
It is also important to cooperate with the manufacturer in order to purchase the product at cost and sell at the market price.
The list of dropshipping suppliers allows you to find a company in a niche that interests you and with favorable conditions. The largest dropshipping suppliers: Supplier of Happiness, MegaOpt24.ru, SITRADE, Moscow Furniture House, Kupistol.
Happiness Supplier is a wholesale importer of intimate products. As a contractor, he will communicate with clients as your representative. As soon as it receives information about the order (confirmation, payment method, dispatch), it will start picking, preparing documents and accepting payment before sending it to the client. The wholesale and retail difference will be transferred to your current account.
MegaOpt24 is a direct dropshipping supplier of accessories, toys, electronics and other popular products. The cooperation process consists in the transfer of the confirmed and paid product, payment of the fee. Then MegaOpt forms the ordered products and delivers them to the buyer's address on your behalf. MegaOpt24 offers as terms of cooperation:
registration of sending at least one purchase;
the established commission of direct deliveries;
departure as soon as you have requested.
SITRADE is a direct manufacturer of home textiles. The firm sends data: catalogues, price lists and others. The assortment and availability are regularly updated, so you will always be aware of the balance in the partner's warehouse. The undoubted advantage of cooperation with the manufacturer is the ability to form a package with one product. The factory delivers to 365 settlements. On the day when the order is placed, SITRADE ships the necessary products.
Moscow House of Furniture carries out direct deliveries of furniture from 150 manufacturing factories in Russia to all regions. The scheme consists in the promotion of products by an intermediary and the transportation of the parcel by the company. Cooperation is possible with those who have less than 1000 users per day. MDM provides a wide range of marketing opportunities. It has its own logistics and collection services. In the event of a marriage, the partner completely replaces or refunds the money. All issues with the supplier can be resolved directly.
Cupistol provides products from many furniture manufacturers (more than 100) especially for dropshipping. You can get 9-19% commission per order. It depends on the type of item sold. The company has been on the market since 2008 and during this time every day Kupistol sends at least 200 parcels to all cities. Provides furniture assembly. Customers can contact their customer service in Moscow, Nizhny Novgorod and St. Petersburg.

TOP dropshipping suppliers in Ukraine
A fairly large number of dropship importers are also present in Ukraine. Among them are Ager, TM Vilno, Magelite, Tag tekstil, Altesso, Endorphone, Fine Furniture.
Altesso, TM Vilno and Ager are suppliers of men's and women's clothing and accessories. Ager operates on the principle of direct deliveries. The contractor offers a fairly wide assortment, a fixed high difference between the cost and the market value, regardless of the period and sales. Regarding shipments:
same day delivery;
shipments on your waybills.
If necessary, cash on delivery is provided. All mutual settlements can be viewed in your personal account and withdraw funds to a bank card or account. If a defect is found, a return or exchange is possible within 20 days. A dropshipper can buy from one unit at the respective prices. The availability of products and their remains are viewed on the Ager website. New products arrive regularly and are automatically uploaded to the distributor's store website or other sources of profit.
Vilno is a manufacturer of inexpensive stylish clothes for both boys and girls in Ukraine. Target audience is youth. Dropshipper gets 15% off retail price. The percentage increases in line with the growing profit. For example, if more than 25 purchases were made in your web resource in a month, you get 20%. The consumer can buy products in advance or cash on delivery. The second method involves the full payment of shipping costs, if there was a return. To start a partnership with TM Vilno, you must provide information about the sources of income so that wholesale and retail customers are sold products at a suitable price. It can be an online shop, social networks and more. Clothing is designed for European sizes and always available for women's and men's models. Regular customers receive special discounts and offers.
Altesso is a fairly experienced company that has been on the dropshipping market for more than 10 years. Managers promptly accept, respond to orders and send them within a day. Their range includes clothing (outerwear, dresses, swimwear and swimming trunks), bags, wallets and backpacks. Every week, the importer imports new products so that the choice of products for the customer is large. Altesso sends parcels on your behalf directly to consumers. The margin is thrown off to the dropshipper on the card.
Magelite is always ready to cooperate with dropshippers on fairly favorable terms. To start a partnership, you must first contact our manager and provide him with the data that he will ask for, and the source of sales (website, social network). Magelite has created a system of bonuses for Ukrainian dropshippers with whom the company cooperates. When making a second purchase, you get a discount of 20 hryvnia if the cost is higher than 240 hryvnia, if less - minus 15 hryvnia. Cash on delivery is available, subject to a partial prepayment of 110 UAH, if the article consists of numbers. Marriages documented in the mail can be replaced.
Tag Tekstil is engaged in the production of bed linen and home textiles. Dropshippers who have a place of sale (a web resource, a page on a social network, a section on a forum, and others) can cooperate. You can buy Tag products at a wholesale price tag from the manufacturer. The minimum basket must consist of at least one item. The dropshipper is provided with a complete catalog of colors for all bedding and data on the availability and balance in the warehouse. Photos will also be presented for further distribution to the sources. Fixing the markup is fully provided to the seller, without restrictions.
Endorfon has existed since 2014 in the field of sales of cases with a unique design for mobile devices. All dropshipping processes are fully automated, so the implementation takes place without a purchase. Earnings are carried out thanks to the margin. Cooperation consists in the acceptance by the seller of the order and payment, the transfer of information and a certain percentage of money to the company. Endorphone independently sends products to the customer.
Fine Furniture Company is a furniture manufacturer. A partnership with a factory will allow a dropshipper to earn money on their own trading platform without risks, investments and the need to store products. The main task of the intermediary is to attract customers. That is, you need to place information about the manufacturer's furniture in your online store, consult the client, place an order and accept payment from the customer. Manufacture, delivery, reclamation and warranty are entirely on the shoulders of the manufacturer.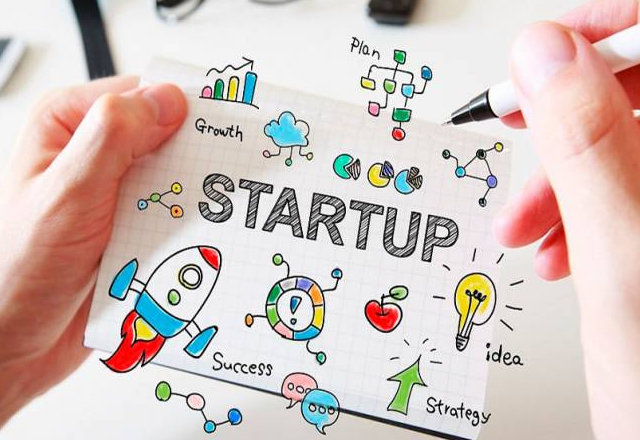 Elbuz program automates an online store, helping businesses work more efficiently
The program from Elbuz fully automates the online store, which allows you to optimize daily processes, save about 70% of your budget, which is usually spent on maintenance and support of the source of income. In addition, the functionality of the program includes:
processing of price lists of suppliers;
filling the web service with new products and expanding the range;
monitoring the price tags of competitors;
tracking new partners;
parsing;
creating a description in the product card.
By connecting to our platform, you get constant technical support, which will always help in solving problems. The platform also organizes the maintenance of the flow of buyers using registration forms, the publication of articles with useful information.
Elbaz software already automates more than 9,000 online stores. 27 years of experience in automating and optimizing processes in complex systems.
During 14 days of free access, you can try out all the features that interest you. To do this, you need to fill out a conversion form, where you need to specify your name, email, tasks that need to be solved. A manager will contact you to help you set up and tell you about the parameters in more detail. After the end of the trial period, you will have to pay rent (minimum €2.89 each day).
On the site you can see reviews and articles that describe important tips for business owners. Also available are the reviews of our customers who were satisfied with the Elbuz service.
Get demo access for 14 days for free
The platform balance will be 50EUR. Unloading of 100 products + full functionality is available.
Why Choose E-Trade Jumper?
Trusted by thousands of customers, we offer unique features and favorable conditions for their use.
14 years of success
The company developer ElbuzGroup was founded in 2006. More than 10,000 clients in the CIS countries.
Own software
For more than 14 years we have been creating a unique and complex IT system with a high intellectual component.
Warranties and service
We guarantee the quality of our software and the system as a whole. We provide professional tech. support.
Flexible pricing policy
Your investment will pay off in 1 month, your income will cover the cost of software!
Individual approach
Each implementation project that we carry out is individual!
Work on setting up the system is minimized.
Confidentiality
All data is stored on a secure server, information is not disclosed. Recoverable backups are created daily.
The cost of the program for automating work with suppliers using the dropshipping system
We offer to rent the system. The cost is indicated for the entire program as a whole, which includes the entire set of useful functions for automating an online store.
Price
System rental
Price from €2.89 per day
Fill out the form to calculate an individual rate.