2022-04-24
6748
58
889
3 minutes.
How to update the site of the online store?
A series of articles "How to create a selling online store with the possibility of automating the process"
Part 2: How to update the website of the online store?
In our last article, we talked about creating your own online store. Now we want to introduce you to such an important process as updating the range of your products and their prices.

When creating our trading platform on the Internet, we can forget that the relevance of availability is almost the most important nuance that your customers pay attention to. A person who places an order with you and does not receive it because the site showed the wrong price or stock availability will most likely never become your customer.

At the same time, competitors who have everything in order with the assortment will make a profit. So, we have a task to process the price lists of product suppliers and not just analyze them, but connect them with your engine.
To work with products and their prices, we need Excel. It would seem that everything is decided, we take a couple of prices and begin to reduce them, product to product, price to price. Standard Excel functions can help you choose the best or average cost and understand from which supplier and which product to display.
Problem number one
What to do when you work with five or even ten warehouses? In each warehouse, the product can be named differently, like Bosch WL250GC and Bosch wl 250 gc / oe, or even Bosch wl250? Do you understand the essence of the problem?
Problem number two
Markups and discounts. To calculate the selling price, you need to take into account your input cost of the item. How to do this when one supplier gives you the entry price right away, and the other provides, for example, a 10% discount on the Bosch brand and a 5% discount on everything else? You can say that you can write macros for the same Excel. Ok, let's assume that yes - and let's do it. Move on.
Problem number three
Upload the final list of products and categories to your website database. Most modern engines have the ability to load products, prices and categories using Excel import modules. At some point, you decide to change the category name, a couple of prices, and the availability status. Go to admin and change. Then you want to make the update more serious and upload your consolidated price list. Do you understand how many collisions can happen? Forgot to upload the current list of products and compare with the advent of new deliveries? And we still do not take into account the efficiency of these actions. My head is spinning from all these little things! But that's not all.
Problem number four
Markups. Yes, at first glance, it can be difficult to lay the desired profit. Take such a commodity group as refrigerators. One can cost €87 the other €1500. If we just put in a 3% margin, then the output is €51. 5 and €1545. Nothing complicated, right? But analysis of the market of competitors shows that a differentiated approach is needed. That is, there are cheap Chinese brands that you need to put a minimum markup on and there are premium brands that give you recommended prices.
Problem number five
Availability. A specific item is currently in the warehouse of supplier "A" at a higher price than that of supplier "B". But the first one will bring you the products for free, while the second one has a paid delivery, but your driver often drives past him. What to do, the products of which supplier to put on display? We need priorities. Accounting for shipping costs may also be necessary to calculate the cost of goods.
Problem number six
Exchange rates. Everything is clear here, some warehouses keep records in the national currency, others in the dollar equivalent with their own exchange rate. This must be constantly taken into account.
Problem number. . .
We will not consider all existing cases now, but simply talk about a universal solution to most typical problems.
Price list processing
We have listed above the possible difficulties in updating your products and uploading them to the site. All this is easily solved with the help of a special program for processing price lists E-Trade Jumper .
The program allows you to perform absolutely all the necessary settings to create your product catalog.

What do you get as a result? Categories, products, prices, availability will be created. To do this, you just need to open a trial demo version of our software. The registration process is quite simple, you just need to fill in the required fields and you can get started. Looking ahead, we want to note that the development and support of this program has been going on for almost 12 years! That is, you will always have documentation and new versions, taking into account your requirements.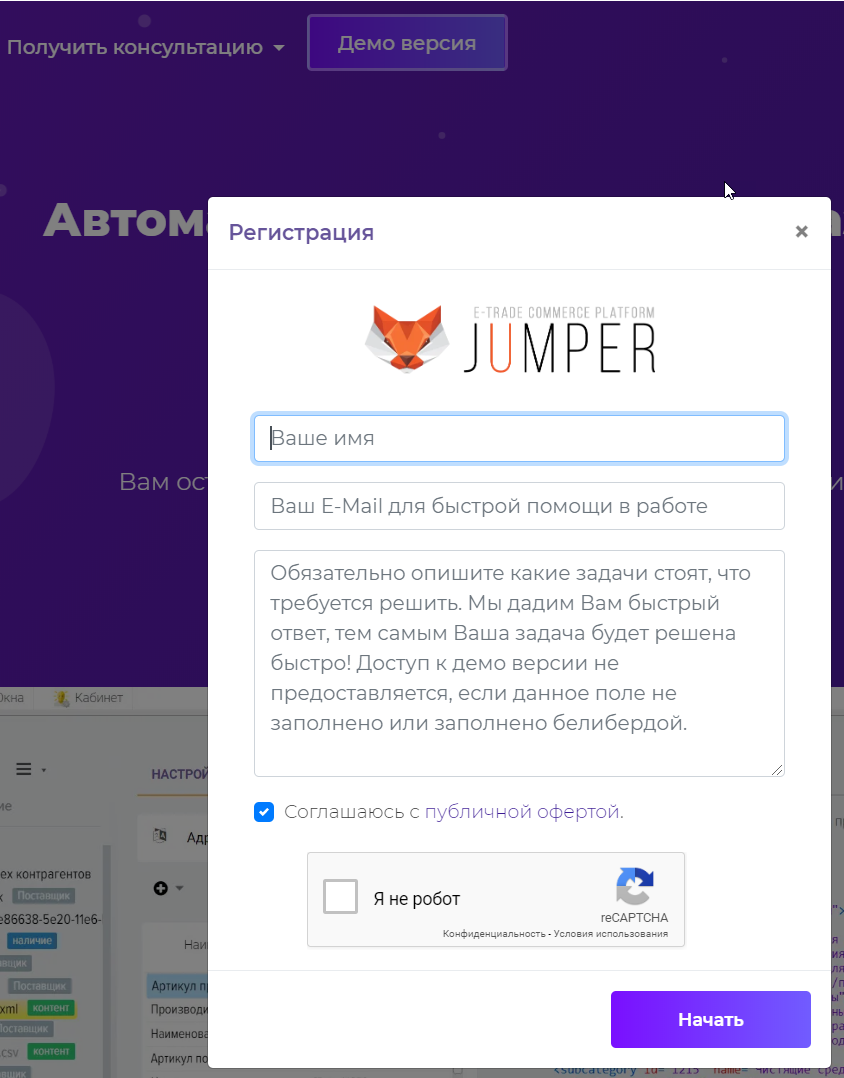 The program allows you to add any number of suppliers of goods, specify all the nuances of working with them (wholesale prices, retail prices, exchange rates, markup types, availability statuses, priority accounting, and much more). In addition, the entire catalog is maintained directly in the E-Trade Jumper database, for visual editing and prompt updating of the site.

As you can see, everything is accessible and very simple, and most importantly convenient.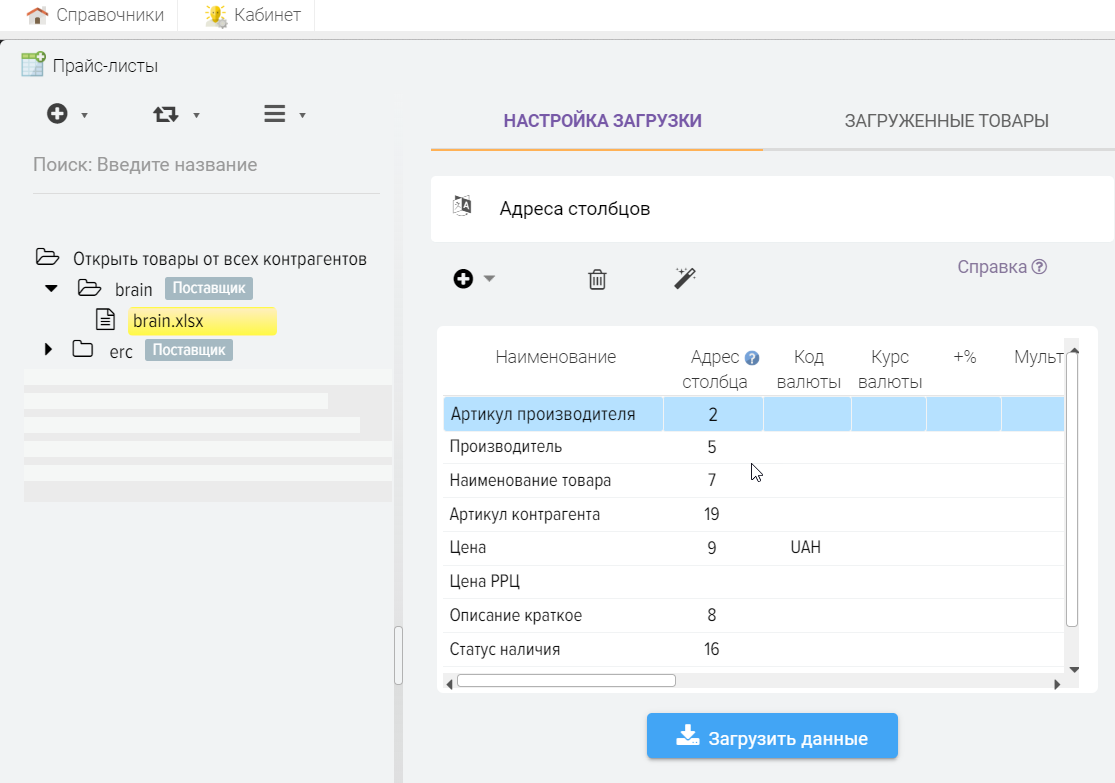 And in this screenshot we can see only a small part of the settings, do you understand how competently and logically this can be done? The developers paid a lot of attention to the interface and documentation for easy work with the program.
Automatic processing of price lists is based on algorithms for analyzing the structure and content of data files from your suppliers. Once everything is set up and then it's all about the small things, just keep track of the appearance of new products, for manual comparison with existing ones (if the system did not do this automatically, which happens more often). Also, with each update, you can manually set the exchange rates, if necessary. The program itself can take up-to-date data from the Internet.
E-Trade Jumper Integration
After reading the article, one more question arises. And how to connect your engine and our processing program? The fact is that there is a special intermediary script, with the help of which absolutely any of the modern online stores can be updated using E-Trade Jumper.
See for yourself: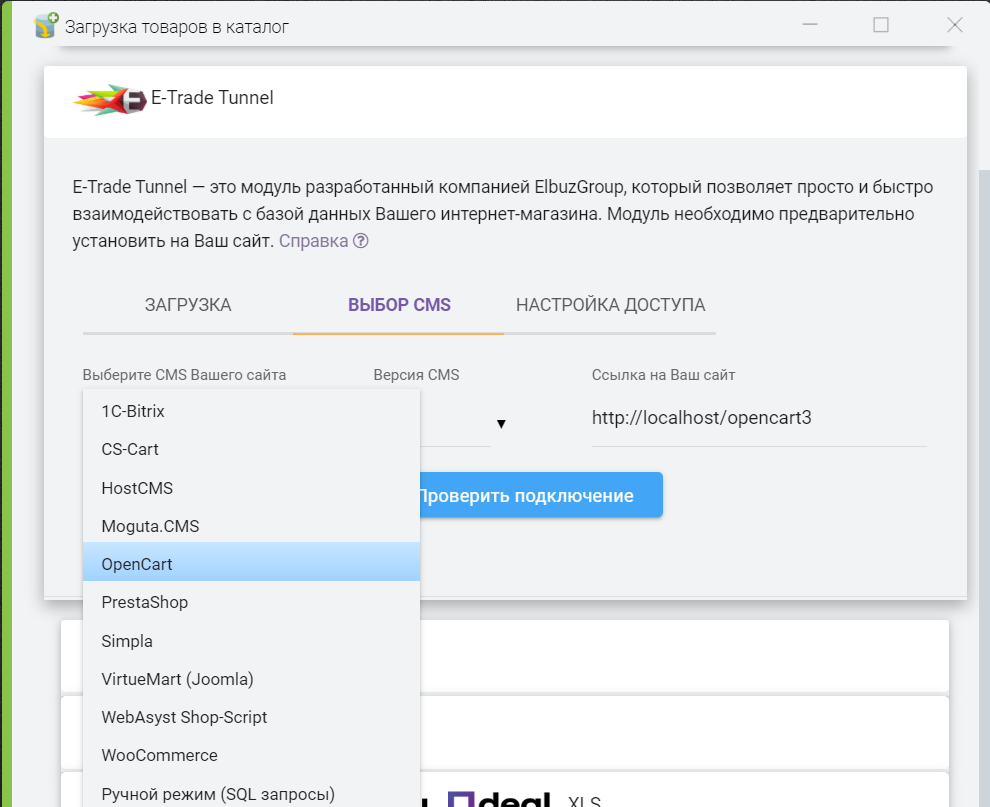 Our experience in the field of e-commerce has allowed us to create a software product that takes into account all the current tasks in the field of online sales.
We invite you to ask the remaining questions to our online consultants or contact us by e-mail, we will tell you how to update your online store.
A series of articles "How to create a selling online store with the possibility of automating the process"