2022-04-24
62563
49
2563
5 minutes.
How to make a site interesting
The point of creating any website is to get as many interested people as possible to visit it. Often a web resource that is supposed to be interesting and popular does not evoke a proper user response. How to make an interesting site? First of all, adapt it to the reader's interests, after carefully studying the needs of the target audience.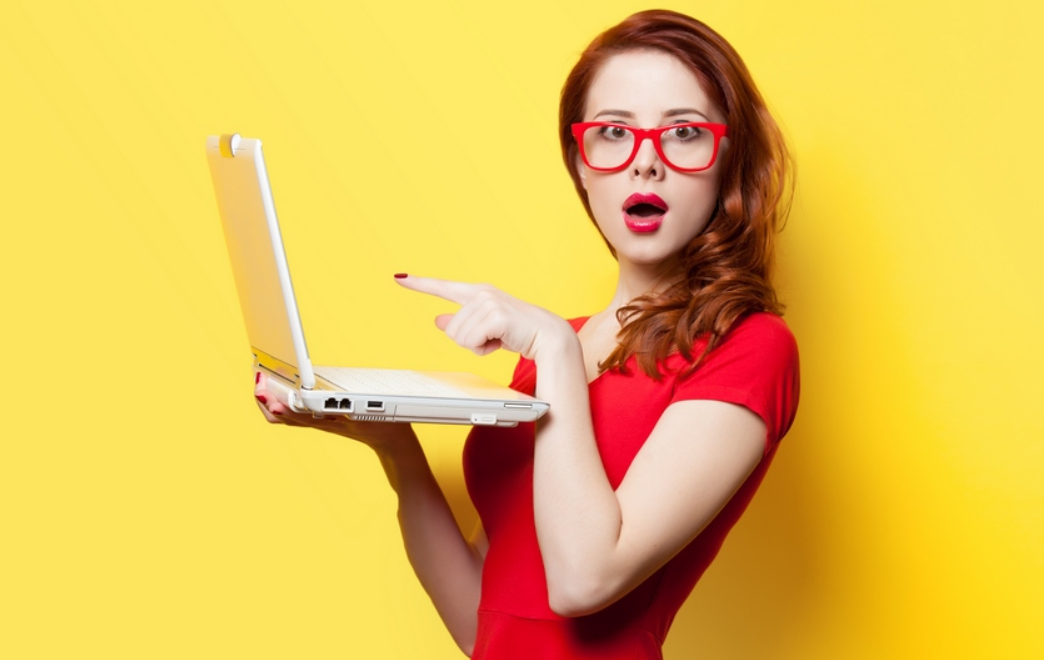 If visitors enter the site, but do not linger on its pages, start looking for the causes of the problem. It happens that the matter is in incorrectly configured advertising, the inability to quickly find the necessary information, and an inconvenient navigation system. But most often, the reason for the unpopularity of the site is that it simply does not arouse interest for some reason. We talk about the main methods that will help correct the situation and attract the target audience in this article.
Practical Tips for Improving Your Website Content
Today, the expression "content is king" has become even more relevant. It is he who plays the most important role in advertising, because modern technologies have radically changed the perception of media resources. Thus, intrusive advertising messages that constantly bombard users are an outdated approach to attracting attention to the site and monetizing it. What advertising strategies are competitive?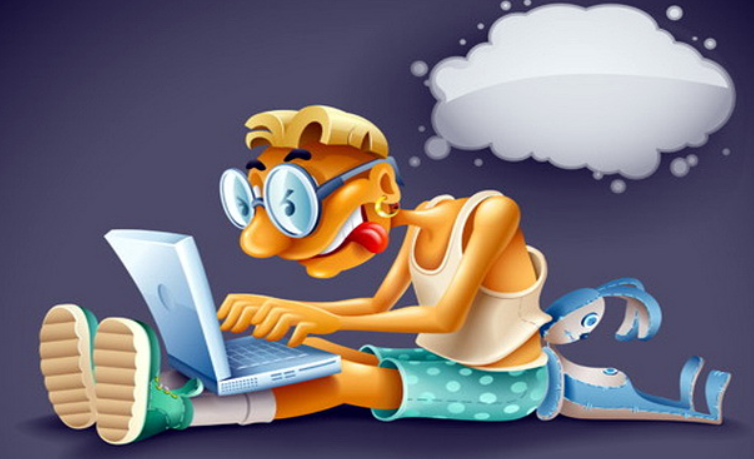 Timely update of information
Articles must be up-to-date, not containing outdated information. To do this, they are periodically updated, changing and making the necessary amendments. New articles are added regularly, as long creative breaks will lead to a loss of interest in the resource.
Again, website content is the foundation. Users should find relevant and useful information there. It is necessary not only to regularly publish news, blog entries, notes. Do not forget to delete outdated or untrue information in a timely manner: nothing irritates a person who is interested in your products or services more than an old office address or an outdated price list.
How often should content be updated?
For news portals covering events in the country and in the world, daily updates are optimal. It is also desirable to publish a weekly selection of announcements, which is guaranteed to interest regular readers.
The thematic information portal, where materials and reviews are published on a specific topic, assumes that the content will be updated every 2 to 3 days. At the same time, if the resource is promoted, add new articles daily.
Corporate sites also need to be updated regularly, while the news section 1-2 times a month, and completed projects or reviews - at least once every 2 months.
Of course, if the content is updated less often, this does not directly affect the ranking, but indexing is significantly reduced.
Experimenting with different types of content delivery
The textual presentation of the material should be in harmony with pictures, photographs and video images. They complement each other well, offering choice and empowering the consumer.
Even the most informative and useful site that looks ugly will turn visitors away, while attractive design and visual content will make them stay longer. Remember, even on a smartphone screen, people want to see beautiful website pages that are easy to read!
How to choose the right images for a web resource?
Pay more attention to the quality and appearance of images. Colorful and bright photos with a large extension are positively perceived by the Internet user, even if he accidentally stumbled upon your resource.
Make sure that photos and pictures correspond to the brand and corporate identity, the main activities of the company. For example, if you're selling products for children, the photo should show babies, playgrounds, or rooms.
Do not forget about call-to-action, photos that contain a call to action. They attract attention and encourage a person to buy or order a service.
Realize that the image is part of an interesting story, and if it is really impressive, people will want to know it to the end. Remember the practice of using catchy National Geographic images. Why not take it on board and emphasize the benefits of the product being sold? But at the same time, photos should not overwhelm the rest of the content.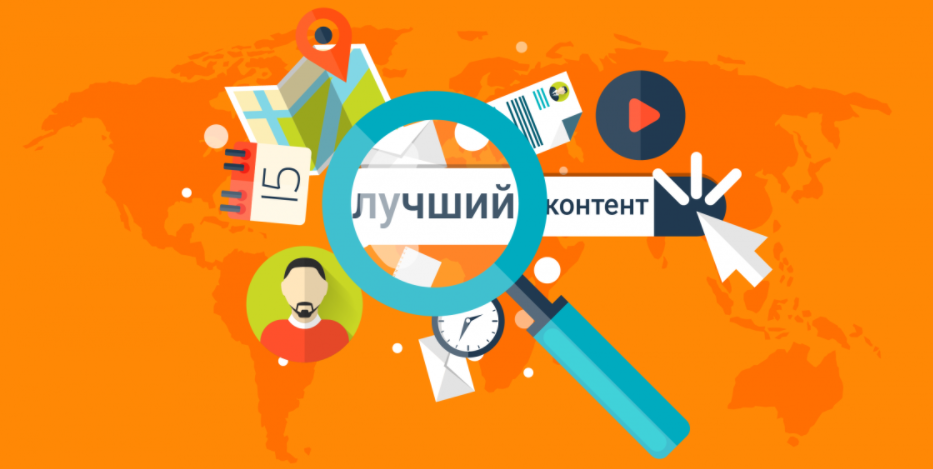 Anticipate customer desires
There are analytical services, for example, Google Analytics. They are monitored for attendance statistics. Then they track and analyze the keywords of transitions to the site, with the subsequent improvement of the pages and the addition of the necessary text. Great importance is attached to the analysis of comments, from which you can learn about the missing information on the site.
A good way to anticipate the desire of the client and offer him a solution is personalization. All people love attention to their interests and tastes and are more loyal to such brands. You can personalize everything, even the main page. If you're an online store owner, show the wholesaler one page and the retailer the other.
Perspective personalization:
Sending emails with product recommendations to customers. It is best to segment the mailing based on the client's gender, occupation and interests. For example, conditional Vladimir, who was interested in pre-workout complexes and bought beef protein, will receive a notice that the store provides impressive discounts for these products.
Alerts that encourage impulse buying. If a person was interested in an e-book and planned to buy it, then after receiving a notification that it has fallen in price by 30%, they will most likely place an order.
A block of product recommendations that increases conversion by 30% or more. But it is important that they are relevant. If an avid fisherman is looking for a new spinning rod, and they show him women's shoes, the probability of buying is minimal.
A block of similar products that helps you compare products with similar recommendations and choose the right ones. It is also generated from customer information.
Avoidance of platitudes
No one is interested in gigabytes of texts made for keywords. In pursuit of search engine optimization, it is forgotten that these articles will be read by real people and they will be bored. Of course, it is necessary to place selling content, but it must be interesting and catchy for the reader. Google alerts will help you find out in a timely manner about the appearance of thematic news that needs to be posted on the resource.
The marketing trend of the 21st century - storytelling - will help to make the content "catchy" and non-banal, because the visitors of the resource want to read non-banal and boring texts.
What are the benefits of storytelling?
Increase the potential customer's emotional attachment to the brand.
Involve the buyer in the life of the company, establish a dialogue with him.
Buyers who are emotionally connected with the brand - visit the online store or representative office of the company more often, are less sensitive to price increases, and are interested in its page on social networks. They also often recommend the company to their relatives, colleagues and friends.
The main rule of successful storytelling is unobtrusiveness. It is necessary to convey the idea to the audience softer, without putting pressure on the reader. A catchy, non-banal text should consist of:
a capacious and intriguing title that will arouse reader interest;
story line;
culminating event;
interchanges;
output that gently encourages the site visitor to take a specific action.
Creating rubrics with expert opinion
The opinion of famous or popular personalities is of great importance for most ordinary people. The posted materials with their participation (interviews, review articles, comments) are in demand and cause genuine interest.
Expert opinion is a great way to give credibility to a resource. Make your speakers the heroes of company social media videos and get good feedback through the comments! It is best to get information that your target audience is interested in from experts, for example, market development forecasts, main trends.
The main benefits that an expert rubric will bring to you:
users will spend 10 minutes or more on the page;
confidence in your resource will increase;
traffic will grow
positions in the issue will improve;
increase the chances of attracting new customers.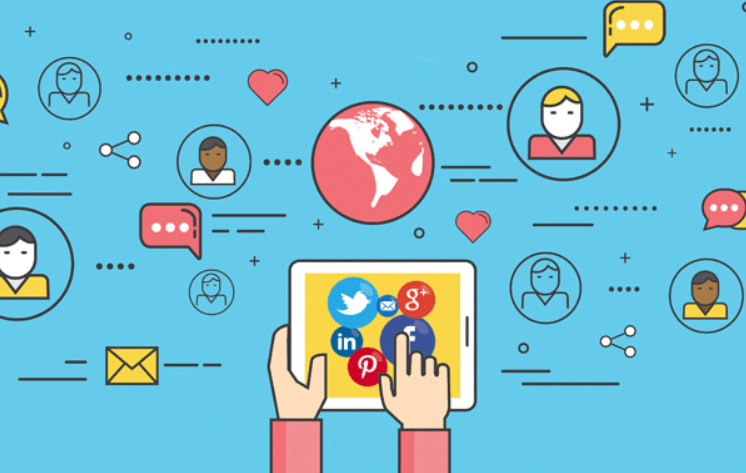 Release of abstracts and selections
Thematic digests arouse interest and attract visitors. With their help, they form thematic excerpts from their own sources, convey a summary of interesting texts posted over a certain period. Relevant interesting statistics and news.
The digest includes announcements of the most interesting materials for a certain time period. Organize the distribution of digests to your subscribers so that they save time and can read one instead of several letters. The digest will increase traffic and perfectly complement social media posts.
How often to send a digest? If you have high content activity, then once a week is the best option. It is advisable to conduct a dialogue with subscribers and offer them several options for news collections. The digest can include:
announcements of articles that have already been published and upcoming events;
partner announcements;
new services;
promotions and selections of goods.
Do not overdo it with the last type of content, it is important that readers do not lose interest - the newsletter should be useful, even if it contains an ad unit.
Interesting news also attracts visitors to the site, who see that the company is active and developing. We recommend posting:
company news containing keywords for promotion;
industry news, at least indirectly related to your activities;
informative and informational articles that are of interest to the target audience.
Many companies neglect the maintenance of the news section or treat it formally. But the regular publication of news materials has a positive effect on ranking and attracts new potential customers.
Monitoring competitors
They look through not only competitors, but also simply interesting sites. To receive new publications, use their RSS feeds, analyze the most popular materials. Social networks (Twitter, Instagram, Facebook) also provide useful information.
Traditionally, most site owners are reluctant to experiment with a project, much less invest a lot of money and time into it. If they do otherwise, they will rapidly advance in their niche and will claim leadership in it.
Learn not only from your mistakes, but also from the achievements of others! By observing your competitors, you will be able to choose in which direction your company should move. Constant monitoring will prevent the problem of content copying and protect your intellectual property.
The way you analyze competitors depends on the task you are solving: launching a new product on the market, pricing, increasing the competitive advantages of a product, etc. Each paid and free analytical service is suitable for solving a certain type of problem:
Studying the marketing strategy and competitor websites (Serpstat, PR-CY, Woorank, Website Grader, Semrush, Monitor Baklinks, Alexa).
Monitoring company mentions to get an idea of the reputation of brands in the online space (Mention, Brand24).
Study of advertising channels (Adbeat, Similar Web).
Fight against plagiarism (Plagiarism Check).
And to monitor the prices of competitors around the clock will help our development - E-Trade Jumper .
An example of the program from E-Trade Jumper on the website
E-Trade Jumper - an engine for creating an online store in 1 hour! The program for an online store will help automate all routine processes and save time. Just use ready-made design templates, connect promotion functions, integrating with any delivery services and payment systems.
Other benefits of the software:
Built-in SEO optimization that brings your project to the TOP from the first days of launch.
Regular updates to ensure stable and correct operation of the software.
Efficient technical support.
Powerful online store hosting.
Free demo period for 14 days.
Please note that the software has advanced functionality for automating an online store, which allows you to compare prices of competitors and suppliers, constantly update the catalog, and process price lists in bulk.
Get demo access for 14 days for free
The platform balance will be 50USD. Unloading of 100 products + full functionality is available.
The cost of CMS from E-Trade Jumper and its payback
You can rent the software for $87 per month or buy it to install on your personal server for $14,154. We offer competitive rates that will help you successfully start your business even with a minimal budget.
Let's make a comparison:
The employee's monthly salary is $500.
Software rental - $50.
Thus, your benefit is 900%!
Another comparison proving the benefits of buying or renting an E-Trade Jumper:
You can manually update no more than 500 product cards per day.
With our 50,000 cards software you will update in 10 minutes.
The difference is impressive - 9900%!
Note! We provide technical advice about the program for free on the forum. If you want to get instant answers, order a paid consultation with a specialist.
Other functions of the E-Trade program
Important! The SaaS platform will help you improve your marketing strategy by combining products into sets, create profitable offers for loyal customers and increase conversion.