2022-04-24
11927
4 minutes.
WooCommerce Product Parser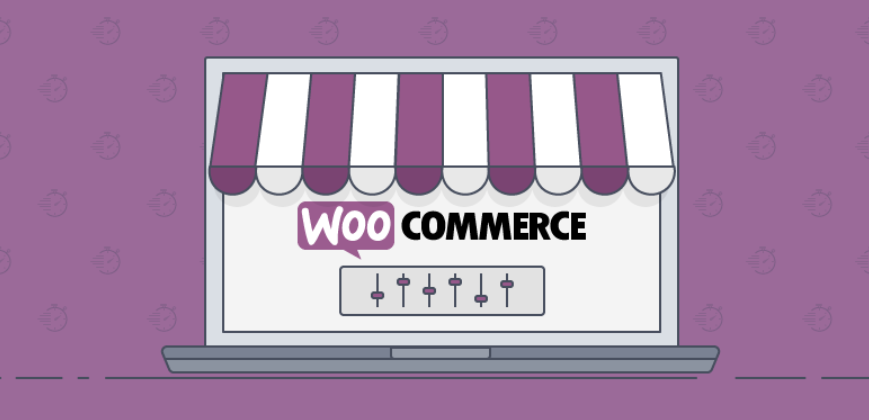 Woocommerce Product Parser is a free, open source WordPress plugin. It is designed to create online stores and is popular among their owners. With it, you can create a store catalog and add products to it, automatically or manually, build woocommerce product tags. And also, it will help you quickly change prices and solve other problems, including adding woocommerce product attributes.
But the Woocommerce product parser is not the only option for filling the site, as well as tracking competitors' prices and quickly adding products for a site on the Wordpress platform.
ElbuzGroup a Ukrainian provider of IT solutions in the field of e-commerce, offers a convenient and functional alternative: the Elbuz E-Trade Jumper program, with which it takes several minutes to upload products to the site. Let's not be unfounded: if you download manually, then you can issue no more than 100 cards per day, while the program from ElbuzGroup allows you to make 20,000 cards.
Importing WooCommerce Products
Among the advantages that importing products in Woocommerce xml has is ease of implementation, there is no need to install additional plugins. Its disadvantages include the lack of flexible settings, support for CSV files only, and the maximum size of 100 MB.
Standard WooCommerce Import Options
The basic features of the program are very limited. To perform Woocommerce bulk product editing and other actions, you need to install additional plugins. The standard software is suitable for importing:
basic data, including - article, price, description, category, status;
images, including thumbnail and attachments;
individual and general characteristics of each product;
simple or external (affiliate) products.
But if the volume of imported positions is large, for example - 2500 products, 4000 unique pictures (about 3. 8 GB), such a volume of data cannot be parsed using standard software. Therefore, importing WooCommerce products often requires connecting additional plugins.
To import wholesale prices, you need Saphali Price Opt, and to import manufacturers - "Brands (manufacturers) LITE". To get data for custom fields, including title, description, and keywords, intervene with the All in one SEO Pack. And the WP All Import Pro plugin is a convenient Woocommerce bulk product editing and a number of other benefits:
help to import users, coupons, orders;
can import in another language;
adds new data to existing content.
WooCommerce Product Import Module Settings
To start using the Woocommerce product scraper, download the Woocommerce CSV Importer. Further:
Select "WooCommerce Products" from the drop down tab.
Click on "Step 2".
Set the CSV separator. Without this Woocommerce import of products from CSV file does not work correctly. If the download is in Russian, the file encoding must be utf-8.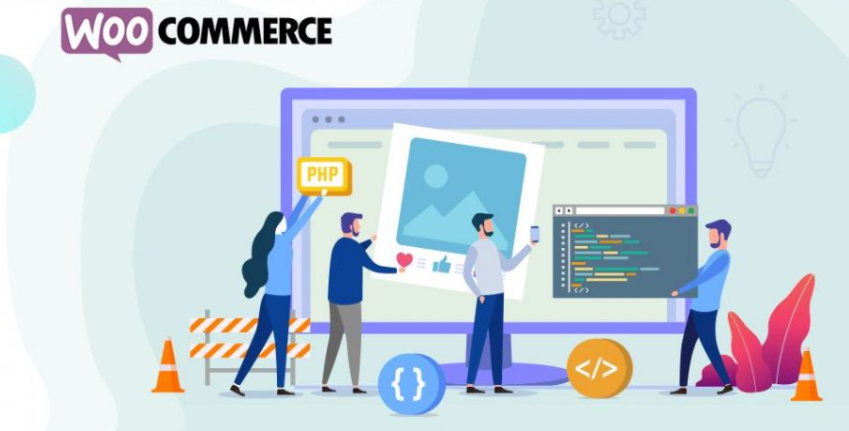 To use the Woocommerce Product Parser to import simple product names, go to the Import menu and create Headers:
Select the required file.
Press the "import" button.
Set the column names to CSV.
Once you've made the necessary settings, save the header.
To continue Woocommerce bulk product editing, go to the "Import" tab, specify the required file, click load and select the appropriate Header. Then click on Start to start the process. When the download is finished, you will receive a message. As a result, the unloading of products will be successful. Item name, price, photo, short description will be displayed by Woocommerce item card.
How to manage imports using the WP All Import Pro plugin? Go to the corresponding page, where all previously made imports are displayed. There you can:
Delete imported data by clicking on the corresponding button or through "Bulk actions".
Download export files.
Change template.
Make changes to import settings and files.
Run import.
View all import logs.
Sometimes in the process of setting up the module and its further operation, problems arise. Let's name and consider the most common of them:
When importing products, strange characters appear instead of text. We already wrote that it is necessary to set the UTF-8 encoding. The best software to use for this is Notepad++.
Photos are uploaded to the online store, but they cannot be imported. Check if their names match the CSV file. Most likely, the reason is in the transliterating plugin, when Cyrillic names are transliterated into Latin. We advise you to disable it during the download.
Error when importing large amount of data. Make sure that the string length in CSV does not exceed 1000 characters.
Sample CSV file for woocommerce import of a simple product
An example is available at the link. Download CSV file.
Elbuz WooCommerce Product Import Software
Elbuz has developed a convenient and multifunctional automation program E-Trade Jumper, which has great capabilities. Thanks to its use, you can easily download the trade names of competitors and suppliers. E-Trade Jumper will help you display any number of products on the page and create their unique descriptions quickly and easily. It is an e-commerce scraper aimed at creating high-quality and unique shopping content. It effectively copes with such tasks:
Automatic selection of description and photo for the card.
Creation of a basic set (card template).
Writing unique descriptions.
Operational updating of the catalog and descriptions of commodity units.
Note that after changing the engine, you can transfer text and visual content to another CMS.
We list the main advantages of its use:
Reducing the burden on the content manager.
Integration with any engine.
Stable sales growth.
Search promotion improvement.
Formation of a positive image of your business.
A large amount of work will be carried out in a short time and with high quality. By using our product category plugin, you won't miss a single benefit for your business.
VIDEO INSTRUCTIONS FOR IMPORT TO WOOCOMMERCE from Elbuz

To make sure that E-Trade Jumper is an effective option, try the free demo version of the software, valid for 14 days. Then set up the parser module.
Get demo access for 14 days for free
The platform balance will be 50EUR. Unloading of 100 products + full functionality is available.

How Elbuz's WooCommerce product parser works:
Add a link to a web resource or to your favorite categories and product names.
Specify from which blocks the information is needed.
Start download.
Save the received data in XLSX format.
Let's take a closer look at how to parse products to your site. The algorithm of the parser manager from trading platforms:
Loading of the list of commodity names, for receiving the description and a photo.
Launching the automated search process.
Getting a list of found positions.
Checking the results, saving descriptions and uploading information to the site.
Key features of the software:
Semi-automatic and automatic filling of product cards with information.
Maintaining directories of categories and characteristics.
Faceted navigation and filtering by "forks" of characteristics.
Upload an unlimited number of photos.
Filtering by date added.
Synchronization with manufacturers directories.
Note that paid software has functionality that is much wider than the free version. Additional bonuses that Elbuz clients receive:
A directory that is loaded into all engines.
A free module for quickly updating descriptions and parsing photos.
Structure parser of the entire source site.
As of today, a new version of the software has been released, in which all errors of the error have been fixed, as well as:
Increased price processing speed.
Increased content refresh rate.
A program for automating an online store is the best way to solve complex and large-scale tasks and look for an additional employee in the staff. Reduce scraping time, stay ahead of your competitors and increase your business profitability!
Elbuz automates 9,234 online stores.
Join now!
27 years old
Experience in automation and development of complex systems
162 million
Items processed from price lists
1470 functions
Experience in automation and development of complex systems with unique features
9234 stores
Number of successful implementations in online stores
74 million
Added descriptions, photos, videos
879 TB
Amount of processed data
Cost of WooCommerce parsing and updating software
We offer to rent the system. The cost is indicated for the entire program as a whole, which includes the entire set of useful functions for automating an online store.
Price
System rental
Price from €2.89 per day
Fill out the form to calculate an individual rate.
Export (output) of WooCommerce products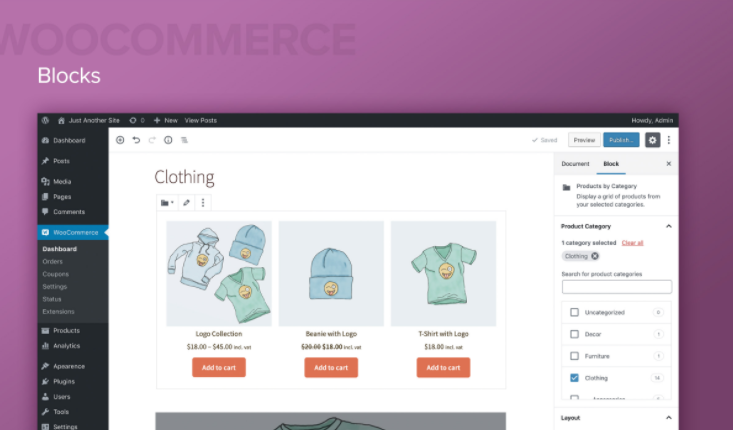 Export of Woocommerce products - successfully copes with solving small problems, but is not suitable for transferring a store from another engine.
Standard CSV export options in WooCommerce
Standard output of Woocommerce products has limited functionality. Its advantages include the ability to export in several steps, as well as the fact that it is included in the WooCommerce plugin. But due to the lack of advanced features and support only for CSV files, if you want to get the efficiency out of WooCommerce, you will have to install paid ones:
YITH WooCommerce Quick Export.
WooCommerce Quick Export Plugin.
WooCommerce Export Products to XLS - WooCommerce.
WP All Export Pro.
Let's consider their main features in more detail. YITH WooCommerce Quick Export will help display products on the site and is considered one of the easiest to export data from your web resource, as well as:
Sets the directory and time of the saved file.
Schedules regular data output.
Provides quick access to all saved files.
WooCommerce Quick Export Plugin is a Woocommerce bulk product editing, statistics collection and other online marketing related operations. WP All Export Pro is a functional plugin with a very flexible system of settings and a simple interface. It is also convenient to export woocommerce xml products through Export Products to XLS, exporting data on variable groups to an excel file. This is one of the easiest plugins to use.
Thus, in order for the export, as well as setting up the woocommerce product card to be performed correctly, quickly and efficiently, you need to install additional plugins, because the standard features of this software are rather limited. Given that there is no universal one among them, think about whether it would be better to buy a multifunctional parser tailored to solve the main tasks of online trading.
WooCommerce product export module settings
Consider the algorithm for setting up the CSV export module using WP All Export Pro as an example. Before you get started, make sure that the appropriate plugins are installed and ready to go.
In the future, follow this scheme of actions:
Open the software start page.
Select the appropriate export type from the drop-down list. If necessary, set the necessary filters, filtering out irrelevant information.
To export from the Woo category, you need to:
Click on "Add filtering options".
In the drop-down list, select the appropriate position of the category and enter it in the "Value" field.
Click on "Add Rule".
The system will automatically recalculate the elements that match the specified parameters.
Export management is a separate page where you can perform the following actions:
Delete export using Bulk Actions, as well as edit it.
Change settings.
Download exported CSV files.
Perform an update.
Download templates.
Summing up, we note that given the shortcomings of the standard features of the WooCommerce parser and the need to install additional plugins, it is much more profitable to buy online store automation software. After all, with the help of this convenient and effective tool, you will select only cost-effective products in the catalog and will not spend a lot of time on the routine collection of information on the Internet, leaving your competitors behind!