2022-04-24
90725
33
7696
3 minutes.
Bulk upload of product cards to an online store on Tilda
The Tilda website builder is one of the simplest and most affordable, which is why it is often used to create small online stores and boutiques. The system has many ready-made templates and blocks for effective online commerce, however, uploading a product catalog to Tilda (Tilda) can be somewhat difficult, and often has to be done manually.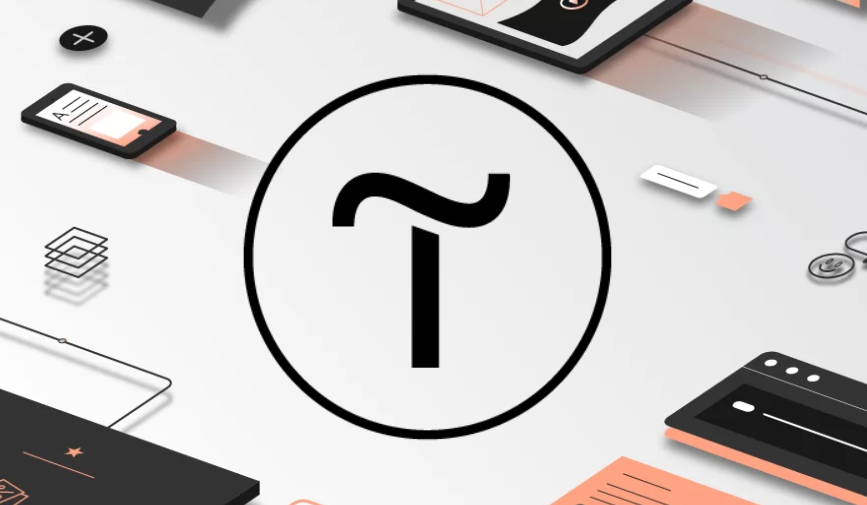 Adding, updating and exporting products in Tilda in CSV and YML formats
The .csv (Comma-Separated Values) format is a standard spreadsheet format most commonly used and integrated into many programs. The . yml format is a format created by Yandex. It is used by Yandex. Market to get information about products and add them to its platform. To maintain the current assortment and competitive prices in the online store, you need to monitor your catalog daily. All platforms on which an online store is created, including Tilda, have a problem - the inability to automatically upload a large number of products to the site and update their descriptions and prices.
How to import and export products manually is described on Tilda's official website. Get ready for the "longread".
Difficulty when uploading products on your own in CMS Tilda
For an inexperienced user, importing products into Tilda can be a real challenge. Many trust this process to a content manager, who, in turn, transfers each card, photo, and description from the supplier's database to the CMS of the online store manually, receiving a rather large salary for this.
Many online businessmen do not even realize that filling the site with content and products can be fully automated, while their competitors have been using this method for a long time and earn more.
Online store management automation programs from ElbuzGroup allow you to solve the problem in a jiffy by uploading information to your resource from any sources:
supplier prices;
ready bases with content;
online resources of competitors, trading platforms and suppliers (parsing and selection of the lowest prices and promotional offers is possible).
It is possible not only to upload products from Tilda to the product catalog filling automation system, but also to upload back to Tilda, allowing you to constantly keep the product catalog up to date.
Step-by-step instructions for uploading products to CMS Tilda
Bulk uploading of products to the site of an online store on Tilda using the E-Trade Jumper program does not require special technical skills. It is enough to deal with the functionality once, perform all the necessary settings, and then everything will work automatically.
Tilda data can be uploaded in two main formats: CSV and YML (XML). Using YML/XML, you can add and transfer indicators from any accounting systems, including:
warehouse programs;
CMS;
CRM
ERP.
The procedure for transferring information to Tilda will be as follows:
Click on the button with the ellipsis and select the "Export to YML" function in the pop-up menu, wait for the document to be created.

Add the resulting file to E-Trade Jumper ("Download to catalog" window, format - YML). You can add a link to the document of the desired parameter or the file itself directly from your computer.

Add vendor products, descriptions and photos to them. Import is carried out through the section "Operations" - "Loading data". You can set up the transfer of products to the base registry using special flags (attributes, photos, filling in the manufacturer's guide, automatic deletion of records that are not in the uploaded file).
Wait until the adding process is complete.
Check the availability of all the necessary indicators in the menu "Directories" - "Basic Catalog" - "Products".
Export the finished file with current prices back to Tilda.
How to upload a file to Tilda (site update)
Using the Tilda website builder, you can quickly create online stores. The Tilda website builder has ready-made design templates and special blocks for online commerce.
You can add products to Tilda manually or using the automated content filling functions of the E-Trade Jumper system, which will allow you to:
How to upload products from E-Trade Jumper to Tilda website
In the Tilda product catalog, it is possible to download products from files in CSV and YML (XML) formats.
You can quickly generate a YML file using this instruction and upload the file to Tilda and any other CMS.
In order to upload products to Tilda's website, click on the button with three dots and select "Download from YML"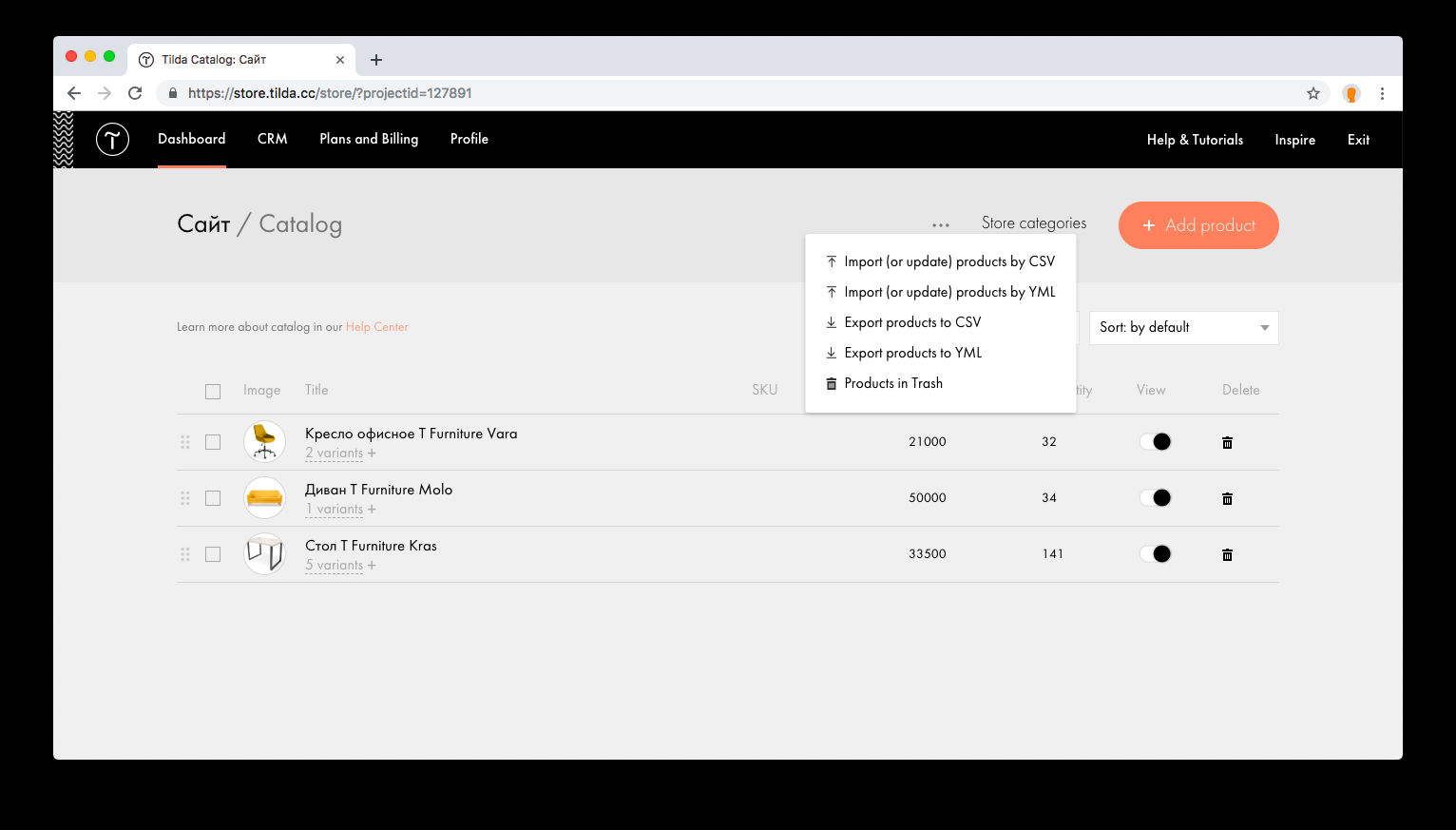 Advantages of the program for uploading products to Tilda from Elbuz
Loading products through E-Trade Jumper solves all the tasks related to filling the site with content:
Bulk transfers selected positions with photos, descriptions and technical characteristics to your resource;
Automatically control the relevance of content, taking into account the availability and prices of the supplier;
Eliminates errors associated with the human factor when manually adding cards;
It costs several times cheaper than the salary of a full-time content manager and even a remote freelancer (software rental costs only $51 per month);
It works at a high speed (from 2000 cards per day or more) and makes it possible to adapt the cards to the specifics of the store.
Want to quickly understand how the program works? Write questions about working with the program by mail or skype chat

Monitoring the prices of competitors on the Internet
Filling the site with content