2022-04-24
7537
5 minutes.
Effective business plan for an online store
A business plan for online stores is their integral part, a sales generator. Having a beautifully designed website with lots of products is not a complete strategy that will ensure the prosperity of a newly created business. This is just a part of the whole Internet activity. It doesn't matter what topic the store will be on: clothes, household appliances, auto parts, flowers or children's goods.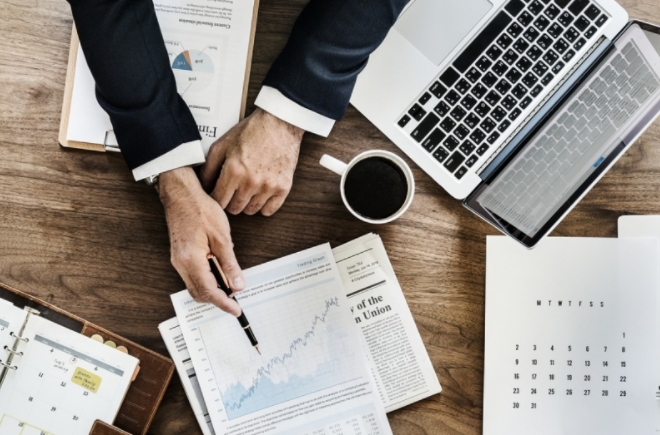 For any niche, it is important to plan all financial calculations, take into account risks and choose a further development strategy. Therefore, it is worth knowing how to write a business plan correctly. It is on its effectiveness that the course of promotion, the saleability of products in the first years of your company's existence will depend.
Why a business plan is necessary at the stage of opening an online store
An online store business plan is a document that contains all the details and subtleties in entrepreneurial activity. It is compiled both by the owner of the future company and by an economist whose profession is to develop such business papers. Not everyone has a large initial capital at the time of opening an online store, so it is better to prepare yourself for drawing up the actions yourself. The document is prescribed before starting a business, at the very first stages.
Spelling mistakes are often made when aspiring entrepreneurs create a simplified plan that consists of highlights and finances. The first characteristics indicate the target audience, main competitors and the essence of the business. The financial side is the main expenses and possible income. You should not expect any specifics from this, it is unlikely that you will be able to develop your enterprise to the desired level. For this reason, it is important to make the structure as detailed as possible with all possible subtleties. Such a business plan for online stores will be useful to the owner, suppliers and investors.
The document is needed for:
understanding the main tasks of the upcoming business. The plan allows you to objectively evaluate the emerging idea for a startup. Often everyone is faced with the question: the topic is interesting, but is it worth it to spend time and money on its development? The result and decision will depend on the detail. Thanks to the analysis, you will understand what risks will be expected, the payback of the business and whether it makes sense to create it;
organization of business processes. In the process of implementing the ideas of entrepreneurship, you will understand the importance of the role of the created scheme. Sudden troubles will not be an unexpected "surprise", since all the risks and weaknesses have been pre-registered. Any business plan for opening an online store is best prepared in advance;
search for investors. A business paper presents your idea from different angles. Future partners will see the company from strengths and weaknesses, which will give them confidence in you as a businessman. After all, it is important for any creditors and suppliers to see facts on paper in the form of numbers and statistics, and not to listen to the next promises about the success of a startup. First of all, it will show the seriousness of the approach to building a business.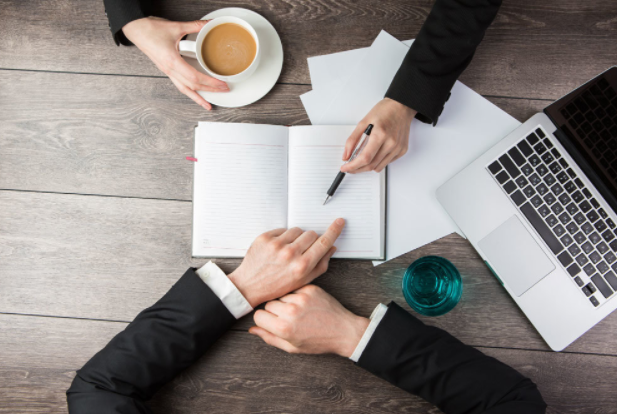 If you refuse to create a scheme, there will be no guarantee of the success of the project and confidence in the actions of the chosen area and direction. A business plan for creating an online store for cosmetics, toys, electronics or anything else allows you to improve the current strategic and management system. The planning must be updated regularly to ensure that the company's capabilities are always in line with the current state of the company. The document also gives flexibility and greater readiness for possible innovations in marketing, organizational, technical and other activities.
The structure and mandatory elements of a business plan when creating an online store
A standard business plan for creating an online store should contain all the data about the enterprise, the products sold or manufactured, further implementation and marketing activities. Such planning sets goals and suggests ways to achieve the goal. But how to make a business plan for an online store if you don't know the structure? Everything is quite simple, it consists of:
characteristics of the project being created and its description;
marketing (determination with the services provided, goods; unique selling proposition; market and competition analysis; ways to promote the company);
legal component;
financial distribution (initial capital, expected costs, payback level and possible profit);
anticipated risks.
The presence of such an element as applications is also required. They include statistics, articles, rates that were taken or made using official sites, such as Yandex. Wordstat. This is necessary to confirm all calculations and allows you to present your project not as an abstract idea, but as a really noteworthy business.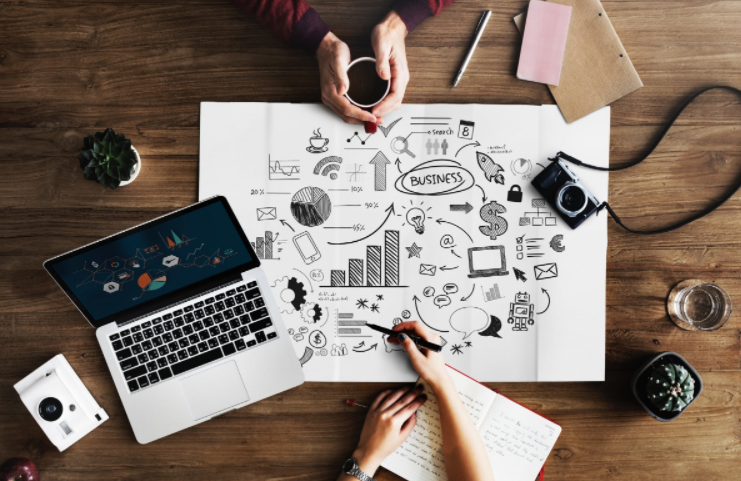 Stages of creating a business plan for an online store
After determining the approximate structure of the document, it's time to start writing it. To do this, you will need to deal with each stage, which must be fully disclosed. Otherwise, the business plan will not be able to help develop your project to the maximum.
Project description
In other words, you need to state the essence of the business, that is, the main actions, how ideas will be implemented and with what funds. It is important to determine the type of product, service and make a unique selling proposition. In this column, you must indicate the feature of the product, the advantages of purchasing it from your company, the method of payment, additional services or bonuses (loyalty programs, discounts, after-sales service, etc. ), and the type of product (new, trademark, existing on the market is enough for a long time).
An example is a lingerie store. Suppose that he focuses on models of standard sizes, made exclusively from natural fabrics. The range will include everything related mainly to sleep: T-shirts and T-shirts, underpants and bras, nightgowns and pajamas, masks and more. The cost of products is recommended to be set so that a buyer with an average salary can afford to purchase products. Therefore, the average check is from 200 to 500 UAH (~ 580-1460 rubles). Lingerie should also adhere to the combination of price and quality. Products can be sold of Ukrainian, Polish, Belarusian or Russian production, for a more expensive niche - Italian, French. If about 6 orders are placed daily with a minimum check of 200 UAH, or 580 rubles, opening an online shop will pay for itself within a year.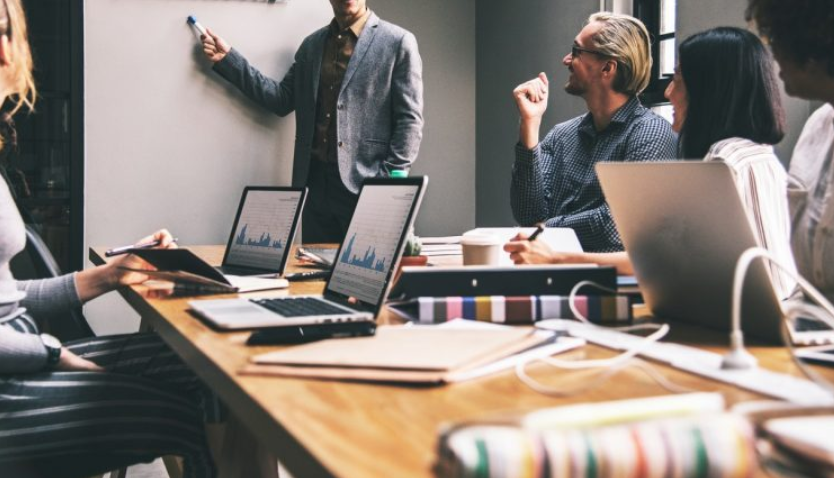 Market and competitor analysis
Market analysis is necessary to correctly assess the demand for the product or service you provide. This will help Google search engine, which displays the number of requests for a particular product. This allows you to navigate and make a forecast of the approximate volume of orders.
The following is an analysis of competition in the selected niche. Careful work must be done, because almost identical products will be sold. In addition, all competitors are on the market longer than you, and if it was their stores that were shown first in the search, firms have considerable success and their regular customers. Check out their websites for:
range;
Payment Methods;
delivery;
price tags;
reviews.
To better familiarize yourself with the work of the store, you can place a trial order without purchasing products. This will allow you to test the functionality, service and identify weaknesses that should become the dignity of your own online store.
Marketing strategy development
This stage includes promotion methods that will become sources of traffic and product sales. Underwear can be advertised using an Instagram account or a Facebook page. This is a fairly effective and modern solution, because users see ads in the feed and while viewing Instagram stories. The content of the account is the store assortment - live photographs, a description, where the characteristics of the linen (material, dimensions) are written. This method allows you to attract potential buyers, thereby obtaining an additional source of sales. The advantage of social networks is the ability to inform the audience about new arrivals, promotions, specials. offers and discounts.
When it comes to paid advertising, you can turn to Google Adwords, printing business cards that you can put in packages with products so that customers come back to you for new products.
Drawing up an organizational plan
This paragraph indicates the organizational and legal form (IP, LLC), location, material and technical support, the owner and his duties. It is also desirable to indicate those responsible for certain business processes. It is recommended to paint the stage in the form of a drawn diagram, which will fully show the interaction of employees in the company.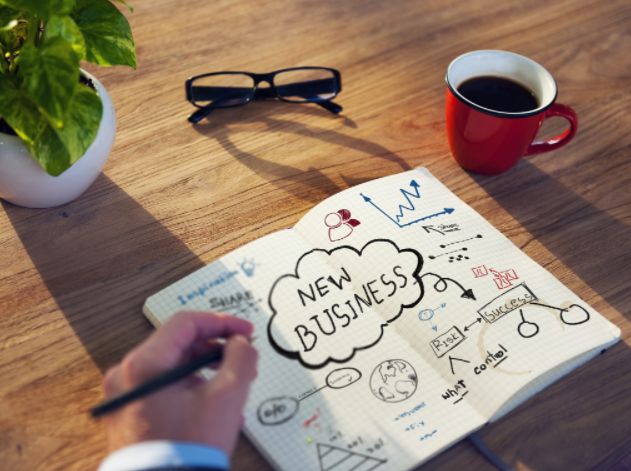 Planning costs, payback and risks
A very important part of the business plan is the calculation of the cost of promotion, taxes, hosting, consumables. Firms that have hired workers also need to take care of the issuance of wages. To do this, it is recommended to hire an accountant whose specialization lies in the preparation of financial reports and the distribution of the company's budget. If you do not have a certain amount that would be paid to a professional, you can take care of the project accounting yourself.
To calculate the payback of an enterprise, it is worth using the formula: profit \u003d income - expense. If the result is with a plus sign, then you are not at a loss, and the niche is quite promising and profitable. If the calculations are zero, you will have to cut costs, start thinking about methods that will raise the level of sales and increase the average check. A negative outcome is a reason to think about a change in direction or a change in strategy.
An online shop, for example, for underwear, has costs for:
products - 170,000 rubles (64 thousand UAH);
marketing - 21,000 rubles (8 thousand hryvnia);
site maintenance - 11,000 rubles (4 thousand UAH);
delivery and packaging - 5,000 rubles (2 thousand UAH).
In total, all expenses are equal to 207 thousand rubles (~80. 000 UAH).
We calculate the revenue: a markup of 40%, that is, a unit of products in the purchase costs 270 rubles (100 UAH), and we sell for 380 rubles (140 UAH). On average, a client purchases several goods, which will approximately cost 1325 rubles. If about 5-6 orders are placed every day, the monthly income will be 238,000 rubles.
Thus, we subtract the amount of expenses from the proceeds and get net income - 31 thousand rubles. Part of the money is paid taxes, spent on their own needs and on the expansion of the enterprise.
With an initial capital of 265,000 rubles, the store will be able to pay for itself in 10-12 months. Provided that the number of orders is more or less the same. If the level of sales increases every month, the period can be significantly reduced.
Store risks include:
lack of buyers, orders;
season;
inflation and other currency problems;
changes in laws and tax code;
new supplier prices.
All unfavorable situations can be foreseen and everything possible can be done so that this does not affect the work of the enterprise. Financial calculations help to see the payback rate, risks and protect yourself from losses.
An example of a business plan for an online store
As an example of a business plan, consider one of the most popular activities in the market - an online clothing store.
Review
The goal is to open an online clothing store that will target an audience with average incomes.
An important factor when opening is fashion. That is what you need to follow when you select an assortment. But it is worth considering those models of products that are most often worn by a potential client. Based on this data, you can categorize products according to the preferences of potential buyers and seasons, both current and future.
It is recommended to supply products through trusted distributors, and preferably directly from the manufacturer, as this will help save on purchases, since distributors usually charge a 70% markup. The market is dominated by shops selling foreign brands, but in this niche you can also sell your own product.
Do not forget that the sale of such products is a seasonal business. For this reason, it is necessary to prepare for each in advance and sell, for example, spring products in winter, summer products in spring, winter products in summer, and spring products in winter.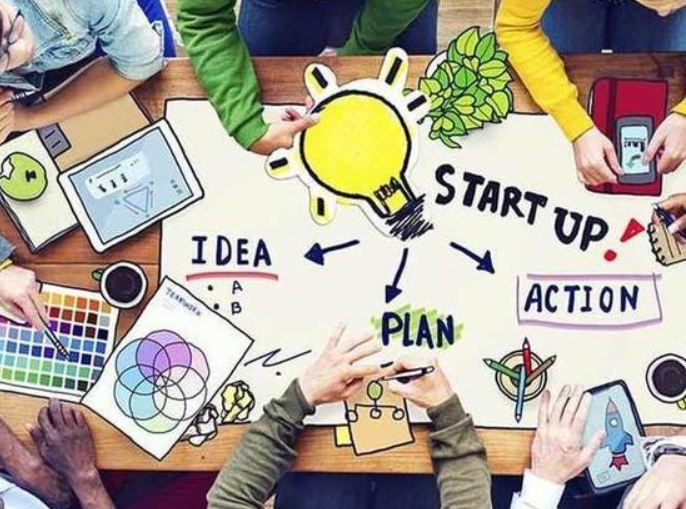 Company Description
The business plan is based on the activities of a separate enterprise, which is managed by an individual owner, so a single tax on imputed income will be applied.
The target audience of the firm is clients aged 20-30 with an average monthly income. The company provides retail sales of goods.
The online shop will have a removable warehouse where products will be stored, and an offline outlet. The lease agreement includes a minimum term of 1 year with the possibility of renewal after its expiration.
As for the location, the premises will be located in a large shopping center.
To begin with, the store will be open seven days a week and lunch breaks from 10 to 19.
Expenses
Prices are indicated in rubles and hryvnias.
Warehouse and premises rent - 90 thousand / 34 thousand;
Utilities - 15 thousand / 6 thousand;
Equipment - 120 thousand / 45 thousand;
Purchase of products - 500 thousand / 190 thousand;
Marketing - 30 thousand / 11 thousand;
Salary - 100 thousand / 38 thousand;
Website automation from Elbuz - 45 thousand / 17 thousand;
Other expenses - 45 thousand / 17 thousand.
The total opening of the store is about 1 million rubles (380,000 hryvnias).
Income
Every month the store will bring from 150,000 to 250,000 rubles. Profitability of at least 50%, depending on the markup level. All expenses will pay off from six months to 1 year maximum if you stick to the business plan.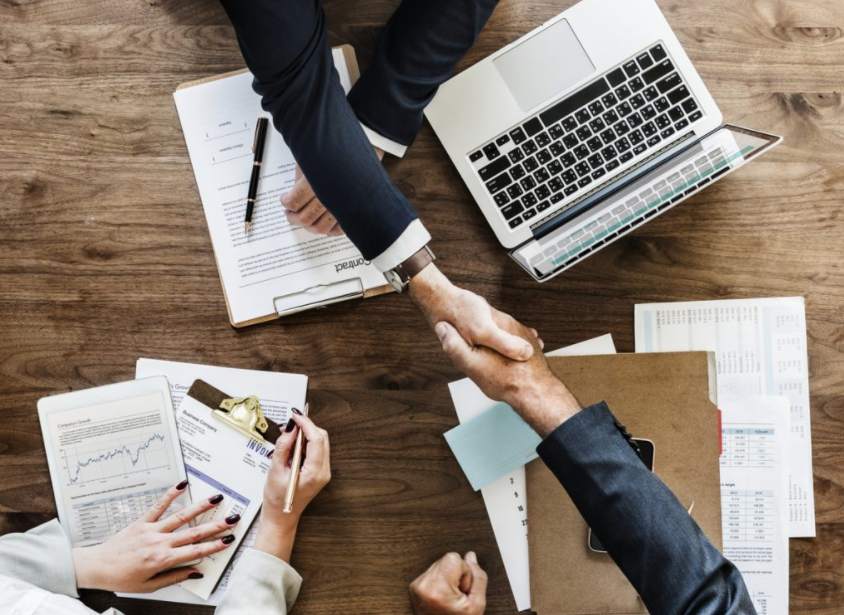 How Elbuz can help businesses: profitable automation of an online store
The program for automating an online store from the Elbaz company specializes in helping the site owner with regular processes. The platform allows you to save about 70% of the costs that are aimed at maintaining and supporting the web resource. From the first days of connecting the application, you will feel an increase in the level of profit. Content manager services cost almost €500 a month, and Elbaz suggests minimizing such salaries by offering more extensive functionality and dozens of times cheaper. The program is able to replace the staff, performing their tasks many times faster. What an ordinary employee spends one day on, the application will do in 5 minutes.
Get demo access for 14 days for free
The platform balance will be 50EUR. Unloading of 100 products + full functionality is available.
What else is in the program
The program simplifies the routine processes of maintaining an online store, such as processing and creating price lists, monitoring competitors and suppliers, parsing, regularly updating and expanding the range, creating product cards and filling the site. Instead of dozens of small ones, you use one complex system that provides more than a thousand functions to improve the online shop. All errors that have arisen with prices are easily eliminated and new content is added.
If you're still unsure about purchasing the app, you can try it out for a 14 day trial period. To do this, you need to fill out a conversion form on the Elbuz website.
The cost of the automation program
We offer to rent the system. The cost is indicated for the entire program as a whole, which includes the entire set of useful functions for automating an online store.
Price
System rental
Price from €2.89 per day
Fill out the form to calculate an individual rate.